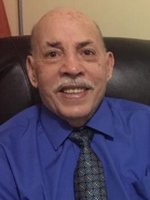 Julian Antonio Duran
Duran, Julian Antonio, 93, of NY, died on Thursday April 9, 2020. Mr. Duran was born in the province of Salcedo, Dominican Republic. In 1967 Mr. Duran moved to New York City where he worked as a car mechanic for 12 years before his two oldest sons joined him in 1979. In 1981 Mr. Duran's wife, three daughters and youngest son moved from the Dominican Republic to New York City where once again his family were together. Mr. Duran loved taking photographs, working on automobiles and following horse racing. Mr. Duran attended auto mechanics school in NYC and graduated as a certified professional mechanic.
Mr. Duran was predeceased by his wife Lorenza Nelly Altagracia, his parents Aristides and Maria, and his four brothers and sisters, Manelo, Celeste, Rafa and Renato. Julian is survived by his sister and two brothers, Viola Antonia, Jesus Alberto and Francisco Artistedes, his children, Aristides Antonio Duran and his wife Doris, Jose Luis Duran and his wife Fabiola, Margarita Maria Hernandez and her husband Rafael, Nelly Altagracia Duran and her husband Anthony, Rhina Altagracia, Julian Antonio Jr. and his wife Lauren, Paula Altagracia Duran-Toribio, and his nine grandchildren Sally, Joel, Katherine, Nashla, Brihanna, Adam and his wife, Emma, Jeffery, Gabriel and Avery.
Funeral arrangements are private and held under the direction of the Nazare Memorial Home, Inc., 403 Ridge Road, Lyndhurst, New Jersey. Please express your condolences to Julian's family on our Tribute Wall.