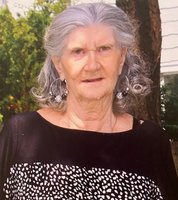 MaryAnn T. Pezzano
MaryAnn Pezzano (née Venezzio) was a caring mother, grandmother, sister, and friend. She left this world on January 27, 2020 at the age of 80.
She was born to Ralph and Mary Venezzio on March 17, 1940 in Newark, NJ. After graduating from high school, MaryAnn moved to Lyndhurst NJ, where she and her late husband Raymond Pezzano married. Together they had two children; Lisa and Renee.
After a period of working in the Insurance industry for Metropolitan Life Insurance, MaryAnn arrived at Bergan County Tax Board where she had a more than 25 year career in tax administration. MaryAnn loved spending time with her family at the Jersey Shore, playing slots in Atlantic City, and taking in a Doo Wop Concert or a Broadway Show. A devoted Catholic, Mary Ann attended Church regularly. She also cherished her time with her four grandchildren.
Surviving are her oldest daughter, Lisa Borino and her husband Dante of Lyndhurst, NJ and her two grandchildren, Dante and Alexa, as well as her younger daughter, Renee Marchand and her husband Paul, of Montclair NJ, and her two grandchildren, Jean-Luc and Alec.
Relatives and friends are invited to attend the visitation at Nazare Memorial Home, Inc., 403 Ridge Road, Lyndhurst, NJ on Thursday, February 4, 2021 from 4 – 8 PM. All will gather at St. Cassian Roman Catholic Church, 187 Bellevue Avenue, Montclair, NJ on Friday, February 5 for Mass of the Resurrection at 10 AM. Entombment, Hollywood Memorial Park and Cemetery, Union, NJ. In lieu of flowers, please consider a donation in MaryAnn's name to the National Alliance on Mental Illness – 4301 Wilson Blvd, Suite 300, Arlington, VA 22203 or name.org/give.