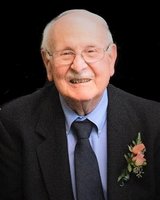 Michael F. Frangipane, Jr.
Frangipane, Michael F., Jr., 87, of Brick Township, died on Monday, May 3, 2021. Mr. Frangipane was born and raised in Lyndhurst where was a resident for over 40 years and then lived in Wayne for 20 years. He moved to Point Pleasant Beach for 6 years before finally moving to Brick Township where he resided for the past 15 years. Michael proudly served in the United States Army from 1956 – 1958. After his honorable discharge, he began working as a garment cutter for Local 62-32, Union of Needletrades, Industrial and Textile Employees in New York. Michael was predeceased by his beloved wife of 58 years, Ida P. "Toddy" Frangipane (nee Mustardo) and survived by their loving children, Michael A. Frangipane, Cherylin Zotollo and her husband, Dan, Paul Frangipane and his wife, Cathy, Donald Frangipane and his wife, Kathy, and Maria Frangipane, by his cherished grandchildren, Melissa, Kimberly, Heather, Michael John, Holly, Michele, Christopher, Daniel, Michael, Zach, and Paul, and by his great grandchildren, Michael C., Dylan, Diem, Anthony, PJ, Charley, and Michael G.
Funeral arrangements are private and under the direction of Nazare Memorial Home, Inc., 403 Ridge Road, Lyndhurst, NJ. Please express your condolences to Michael's family by using our Tribute Wall.