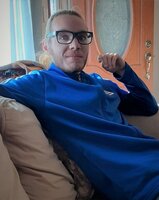 Mark Anthony Abbazia
Abbazia, Mark Anthony, 25, died on Monday, September 13, 2021 at home, surrounded by his family. Affectionately known as "the Guitar Man," he was born in Hackensack and has lived his entire life in North Arlington. He enjoyed listening to music and playing his guitar and will be missed dearly by his family and friends. Mark is predeceased by his grandmother, Mildred Abbazia and his uncles, the late Richard, Peter and Joseph J. Abbazia. He is survived by his father, John P. Abbazia and his mother, Melinda Miller, his brother, Joseph Kyle Abbazia and his grandfather, Richard C. Abbazia.
Relatives and friends are invited to attend the visitation held at Nazare Memorial Home Inc. 403 Ridge Road, Lyndhurst, on Thursday, September 16, 2021 at 11 AM. Funeral Service begins 12:30 PM. Interment, Holy Cross Cemetery, North Arlington.