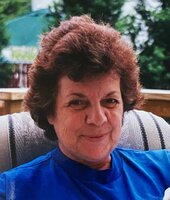 Elizabeth Sliwoski
Elizabeth (Betty) Sliwoski (nee Ferrer) was a loving wife, mother, sister and friend. Betty entered into eternal rest on November 17, 2021.
Betty was born in Bayonne, NJ. She was preceded in death by her husband, John E. Sliwoski Jr. and son Robert Sliwoski and is survived by her children, Linda, Susan, Karen and Thomas and grandchildren, Suzanne, Rutger, Joey, Emily, Michael, Laura, Stephen and Emma.
Betty was actively serving as a Parking Enforcement Officer in the Lyndhurst traffic division, a duty that she performed for the last 37 years. She was also a matron duty officer in Lyndhurst and North Arlington and served in excess of 20 years as a volunteer EMT with the Lyndhurst Police Emergency Squad.
Betty has touched so many lives. She had an infectious laugh and quick-witted sense of humor, which never failed to make people smile. Betty was also an avid animal lover, and enjoyed taking care of many critters over the course of her life - from dogs and cats, to birds, turtles and iguanas.
Relatives and friends are invited to attend the visitation at Nazare Memorial Home, Inc., 403 Ridge Road, Lyndhurst, NJ on Monday, November 22, 2021 from 4 to 8 PM. You may express your condolences to Betty's family by using our tribute wall.